Are you looking at buying your own home? A place where you can decide the colour, the size, the location and what goes where? This ambition is one held by many Australians who want to experience the security and long-term financial advantages of owning real estate in Australia.
The Australian Bureau of Statistics (ABS) found that in the 40 years to 2006, our country has continually had one of the highest levels of home ownership in the world, staying at around 70 per cent. The property market has tremendous benefits to the Australian economy, as it offers an ideal platform for investment, building activity and employment.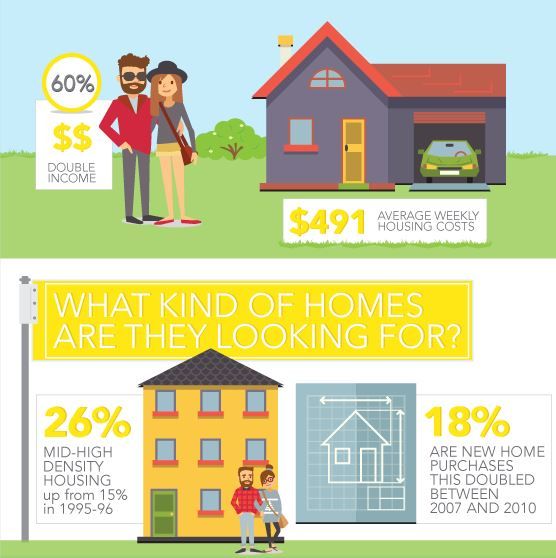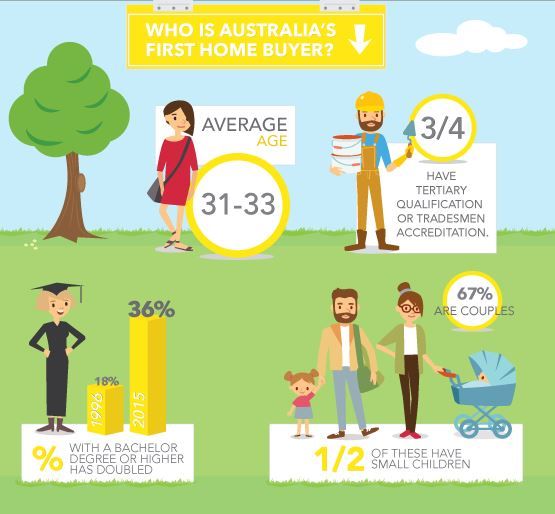 Who is Australia's first home buyer?
The ABS has a number of interesting statistics regarding the identities of Australia's first home buyers. The average age is between 31 and 33 and the majority are couples, with about half of these including children. Furthermore, most first home buyers are made up of at least two income earners, with nearly three-quarters possessing a non-school qualification of some type.
What are their properties worth?
Often our visions for our first home are much bigger than what our savings accounts can actually cater for. The ABS found that in 2009-2010, the average value of properties bought by first home buyers in Australia was $401,000. While the average for all other owner households is significantly higher ($531,000), this is still quite a significant number.
A standard bank home loan will normally require a deposit of between 10 and 20 percent, meaning you would need about $40,000 – $80,000 in savings.
How big is a first home buyer's mortgage?
Coinciding with the values of their homes, mortgages taken out by first home buyers are generally smaller than the national average: $275,000 as opposed to $301,000.
When it comes to home loan repayments, rates and general housing expenditure, the average weekly cost for is $491, accounting for nearly 25 percent of total household income. Similar to rental properties, this leaves over 75 percent for everything else, which is quite substantial. What's more is that unlike rent, these payments actually contribute to your equity.
What kinds of homes are they after?
While the majority own houses, as Australia has developed and become more urbanised, an increasingly growing number of first home buyers has turned to higher-density living such as apartments.
When it comes to homes for sale, there have been less people going for already established homes. Instead, the amount of first home buyers purchasing new property has doubled between 2007 and 2010. There could be many reasons for this, but you can assume that one of the main ones is the increased supply of new homes in an attempt to meet demand.
Want to know the best part? When asked if they were happy with their purchase, nearly all first home buyers stated that they were either satisfied or very satisfied with their commitment.
Real estate in Australia
If you would like to achieve the Australian dream, there are a number of obstacles and decisions to overcome first. It can all be quite daunting, with experiences of savings, home loans, auctions and mortgage brokers among many others.
With the largest collection of property in Australasia, Ray White has helped thousands of satisfied Australians into their first homes. If you would like to know more about the buying process, talk to one of our experts. We can guide you from start to finish, all ending with you enjoying your new home.